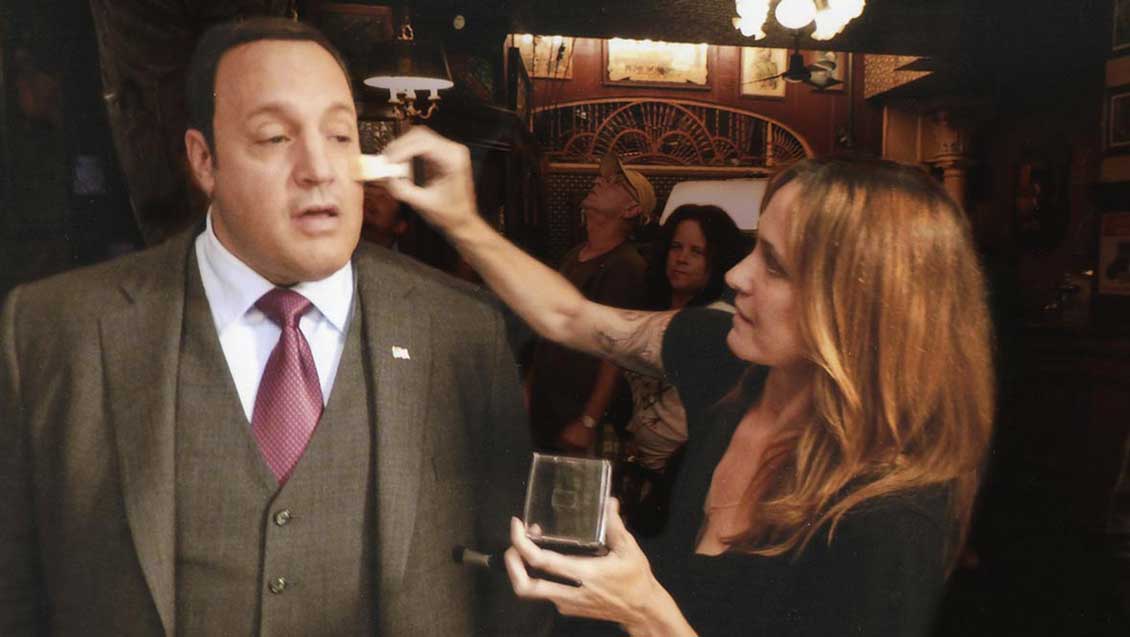 Above: Jo-Ann applies finishing touches to Kevin James on the set of Pixels
Jo-Ann MacNeil is an award winning makeup designer known for her work as Head of Makeup on films such as Pompeii and Mortal Instruments: City of Bones, for which she won the 2014 Canadian Screen Award for Achievement in Make Up in a Feature Film.
Jo-Ann has recently completed work on Chris Columbus' Pixels, due for release in July 2015, and is currently Head of Makeup for the Lifetime / Sony Pictures Television production The Lizzie Borden Chronicles.
She is a member of the Academy of Canadian Cinema and Television and IATSE Local 873. Much in demand, Jo-Ann is based in London and available for work worldwide.